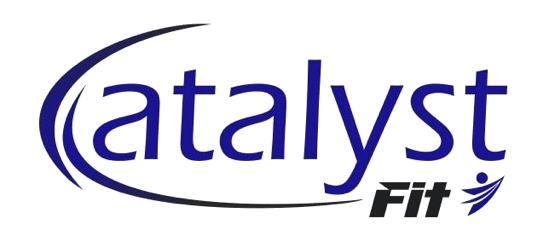 Schedule Free Consultation
A Holistic Approach to an

Increased Healthspan
12 Week ProgRAM
$400/MONTH
Limited Enrollment (Sessions Open beginning sept 11)
6000 W Broad ST | Richmond VA 23229
Increased Healthspan Through Disease Prevention
"The period of life spent in good health, free from the chronic diseases and disabilities of aging."*
The Catalyst Fit: Longevity program focuses on increasing both healthspan and lifespan by delaying or preventing disease and disability through lifestyle modification and appropriate exercise.
Sessions are once per week and split between education and movement
In-person attendance is strongly recommended, but up to 50% of sessions may be done remotely
*Matt Kaeberlein, MD
ncbi.nlm.nih.gov/pmc/articles/PMC6136295/
Exercise and Strength Training
We work as the nexus between your current healthcare providers and preventative care. Our approach allows us to identify your risk factors and create a personalized program to both improve your health and prevent or delay the onset of disease. You'll learn how simple, easy changes (the earlier the better!) in fitness, nutrition, lifestyle, and optional supplementation can effectively improve healthspan.
Client is a 65 year-old male and presents with prediabetes (with a steadily creeping A1C and fasting glucose score), no family history of cardiovascular disease (and good markers), a mother with Alzheimer's disease, and no history of exercise other than walking and daily activity.
Given the specifics, we would likely encourage specific dietary changes to reverse the prediabetes and allow the body to gain back metabolic flexibility (particularly given the correlations T2D has to Alzheimer's Disease). We'd also focus on optimal sleep and begin a strength and frailty prevention routine (including balance and mobility work) along with an exercise prescription geared to improve mitochondrial health and metabolic function. The client would learn how to eat to fit his specific needs and risk factors, and how to squat, hip hinge, and move correctly in a variety of circumstances.
Frequently Asked Questions
Enroll or Schedule a Free Consultation
Please be aware that appointment options are limited. We currently have availability for new clients on Monday and Thursday afternoon/evenings and weekends. If other times are needed, please contact us and we will try to accommodate your schedule if possible. Please bring any available blood panels (both new and old for trend/baseline use), a list of prescriptions and supplements taken, and be prepared to answer questions regarding personal and family medical history. In some cases we may require medical clearance for exercise.
​
Please arrive in comfortable clothing that allows you to move freely.
​
HSA CARDS ACCEPTED
804.239.2205 (Text Preferred)
6000 W. Broad St.
Richmond VA 23230