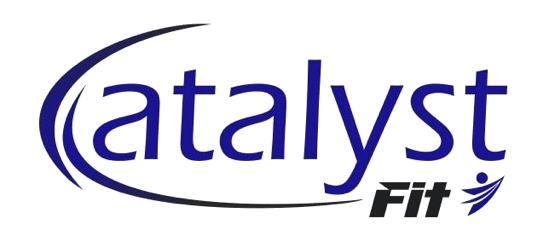 Schedule Free Consultation
Jennifer Hummel
​
I received my nutrition degree at Penn State when fat is bad, carbs are good, eat lots of small meals, a calorie is a calorie is a calorie, and calorie in calorie out mantras reigned.
​
I remember my professor, Dr. Dorothy Blair stating, "This will bite us in the ass." No truer words have ever been spoken. In the 60s adult American obesity rate was 10% of the population. Today it is 46% with 10-12% morbidly obese.
​
Our intention at Catalyst Fit is to do things differently. That means using the most current science to create our evidence-based nutrition and exercise programs. That means using a variety of fitness tests to personalize each program and to track progress. That means educating you on the many facets of food choice, macros, timing of meals, quality sleep, stress optimization, movement, strength training, zone 2 training, stability, mobility and more.
​
I am well versed in optimizing lifestyle habits to reverse type 2 diabetes, to place autoimmune diseases into remission (I have Hashimoto's), to optimize brain health, to improve overall longevity & health span.
​
I am not a doctor, but I do help you understand lab work, it's your story past and present. I share resources so that you can have better conversations with your doctors. The doctor is part of your health & fitness team. You are always the one in charge of your team. ​​
​
I am truly blessed. I want to do the best by our clients and our clients take excellent care of us. I know through experience, only with a growth mindset can you achieve what it takes to create truly sustainable habits to positively impact your life.
​
If you're ready, contact us. Tell us your story. Discover Science!
Jennifer@CatalystFitRVA.com | Text (804) 698-0001
Jesse Kidd
​
I've studied under a wide variety of sources, from Division I NCAA programs to outpatient Physical Therapy clinics. Medical limitations and rehabilitation needs are areas of strength. I am certified both as a Personal Trainer through the American College of Sports Medicine, and also as a Strength and Conditioning Specialist through the National Strength and Conditioning Association. I am also certified as a HSA Nutritional Therapist.
I've combined my extensive athletic experience with a research-based methodology to work closely with clients achieving a wide range of goals. I have significant training experience ranging from elite athletes to clients simply looking to get in shape and starting a fitness program for the first time.
​
Working with Jen with the data that we have been able to gather through fitness testing has been game changing. We now have the ability to precisely evaluate nutritional needs and really dial in the training protocol of each client. Your time is valuable, and we want you to get the most out of your workouts.
​
I've worked at Gold's Gym as a Personal Trainer, Fitness Manager, Head Trainer, and eventually as the only Master Trainer in Virginia. Jen and I are excited to take our experience and tools at our disposal and create Richmond's premiere fitness location.
Schedule a consultation or contact me for training options!
Trevor Davis
CSCS | MS
​
In 2015, I moved to Richmond to pursue a Master's Degree in Health and Movement Science with a Concentration in Exercise Physiology. Since then I've had the pleasure of working with countless clients, focusing on all areas of physical, mental and emotional well being.
​
Training the body is a way of life. Every aspect can be changed if we apply the correct technique and mindset. My training philosophy is to think before we move. We all love to push, testing the limitations of the human body as well as psyche. The problem is what to do with the brokenness we are left with after.
​
My goal at Catalyst Fit is to create an environment where we can educate and cultivate healthy lifestyle change.
​
Contact me and allow me to show you what your body can really do!
​
Vic Marchetti
B.S Exercise Science | NSCA-CSCS
Over the course of 15 years, I have worked with a client base that encompasses a very broad spectrum of abilities, limitations, and goals. My experience in sports performance, corporate, commercial, and private coaching has led me to develop an approach to "coaching up" the individuals that I work with, helping them to become more independent in implementing a well rounded and sustainable approach to physical fitness.
"I believe that everyone has untapped potential. It is my job to help my clients discover what they are capable of and how to sustain higher quality of life, not just quantity. Training the body strengthens the mind and allows us to be better in all other aspects of life."
​
Lisa Michalek Jameson
*B.S. in Health Education (track: Community Wellness/Exercise Science) VCU 2000
*ACE certified Personal Trainer and Health Coach
*Spinning and Group Exercise certified through Maddog and AFAA.

I have had the pleasure of working in the fitness/wellness industry for over 20 years. After experiencing a stroke as a young adult, I have an even greater understanding that movement is a privilege and how important it is to invest in your health and well-being. My passion for fitness began as a child doing aerobics workouts on ESPN, then lit up with the world of bodybuilding and traditional strength training. I have evolved over the years to more mobility and yoga work and everything in between.
I love helping people celebrate the best version of themselves and find purpose and hope through movement and connection. This starts with
self-care and a holistic approach of working with the whole person. I believe everyone can find some form of movement they enjoy and can feel the tremendous benefits.

I have experience working in corporate fitness, with wellness coaching, with athletes and active agers,
HIIT workouts, back strengthening and hip mobility, balance & core, breathwork and yoga.
​