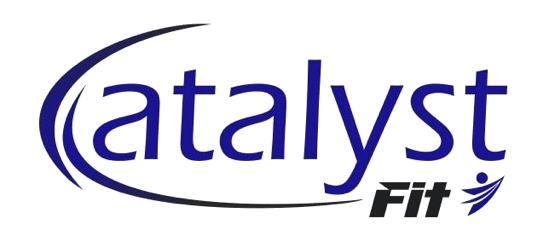 Schedule Free Consultation
Catalyst - cat·a·lyst - /kad(ə)ləst/
I moved to Richmond 19 years ago and found my passion in the health club industry. Through these many years, I have worked as the front desk club opener, membership salesperson, assistant general manager, general manager and regional manager. When I moved from GM to RM, I missed seeing my members daily. As my job tended to focus on administrative duties and hitting sales numbers, my passion waned.
Only 18% of us belong to health clubs, and a much, much smaller percent of us use our memberships. Sadly, majority of members that consistently show up, rarely lose weight and sustain an improved level of fitness. How is it that with greater accessibility and better information, our obesity rate is climbing?
I graduated from Penn State in the early '90s. I received my B.S. in Nutrition right at the beginning of "fat is bad" and "no fat/low fat" products took over the aisles. I remember my professor, Dr. Dorothy Blair stating, "this will bite us in the ass." No truer words have ever been spoken. Americans are fatter than ever.
I have been fighting my weight for over 40 years. It's why I opted to major in nutrition, its why I do what I do now. For many of us, it's a never-ending battle. Each Monday becomes significant. No matter how good we feel, the scale can amp us up or shut us down. We try each new exercise craze and trust that the next diet will be the one. We blame ourselves when the scale stays high. We claim to lack will power.
Jesse and I created Catalyst Fit to put the personal back into training, nutrition and support programming. We use cutting edge testing equipment and evidence based training methods. Using your unique numbers, we will discover your body's true potential.
Contact us. Tell us your story. Let's Redefine You!
​
​
I've studied under a wide variety of sources, from Division I NCAA programs to outpatient Physical Therapy clinics. Medical limitations and rehabilitation needs are areas of strength. I am certified both as a Personal Trainer through the American College of Sports Medicine, and also as a Strength and Conditioning Specialist through the National Strength and Conditioning Association. I am also certified as a HSA Nutritional Therapist.
I've combined my extensive athletic experience with a research-based methodology to work closely with clients achieving a wide range of goals. I have significant training experience ranging from elite athletes to clients simply looking to get in shape and starting a fitness program for the first time.
​
Working with Jen with the data that we have been able to gather through fitness testing has been game changing. We now have the ability to precisely evaluate nutritional needs and really dial in the training protocol of each client. Your time is valuable, and we want you to get the most out of your workouts.
​
I've worked at Gold's Gym as a Personal Trainer, Fitness Manager, Head Trainer, and eventually as the only Master Trainer in Virginia. Jen and I are excited to take our experience and tools at our disposal and create Richmond's premiere fitness location.
Schedule a consultation or contact me for training options!
​
From my time as a collegiate sprinter to my time with the United States Marine Corps, I've learned the value of discipline, organization, and the importance of having team support. At Catalyst Fit we focus on these same qualities to bring you the results you need.
​
I've worked in the gym industry for over six years as both a trainer and a general manager. I know what works. With the support of the other staff at Catalyst, we are in a unique position to bring multiple viewpoints, backgrounds, and methodologies together for an optimal training experience. And I'll be there for you every step of the way.
​
Give us a try, you'll be glad you did.
​
​
About a year and a half ago, I moved to Richmond to attend Virginia Commonwealth University to complete my Master's Program in Health and Movement Science with a Concentration in Exercise Physiology.
As a retired collegiate athlete, my focus has always been how to maintain one step ahead of the competition. I have experience ranging from physical and musculoskeletal rehabilitation, resistance and aerobic training and conditioning. Now, I want to stay one step ahead in the ongoing battle against time.
Here at Catalyst Fit, I want to share the knowledge that I have acquired and experience to create a more personal training environment. Until now, health, fitness, exercise and everything synonymous has been my life and that's what I want for you. To me, exercise is the best and only medicine. There is no better place that uses evidence based knowledge to help further personalize your experience
​
Contact us and let us show you what your body can really do!
​
A Catalyst enables a reaction to proceed at a faster rate.

A Catalyst refers to the prime agent of any change.
Catalyst For Weight Loss.
Catalyst For Performance.
Catalyst For Personal Improvement.
Catalyst For Self-Confidence.
MONDAY:
6:00 AM - 7:00 PM
TUESDAY:
6:00 AM - 7:00 PM
WEDNESDAY:
6:00 AM - 7:00 PM
THURSDAY:
6:00 AM - 7:00 PM
FRIDAY:
6:00 AM - 6:00 PM
SATURDAY:
8:00 AM - 5:00 PM
SUNDAY:
CLOSED/CONTACT